I am a huge fan of
the Gro company's
products especially their award winning
gro bag's
which i used with Lilly and plan to use with Oakley too. The Gro company are a award winning company who manufacturer
safer sleep products, and now have an amazing new product called
the Gro-hush
. I was extremely pleased to be offered the chance to review the Gro-hush as i have heard amazing things about this product and how great it is to help settle un happy little ones.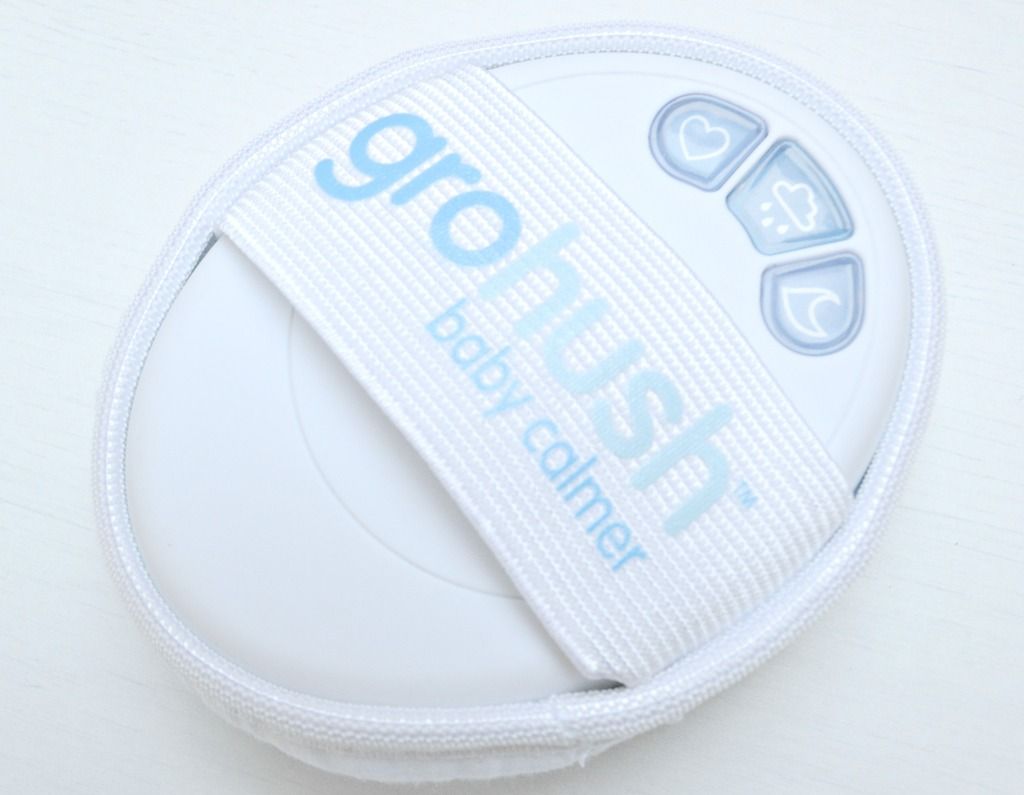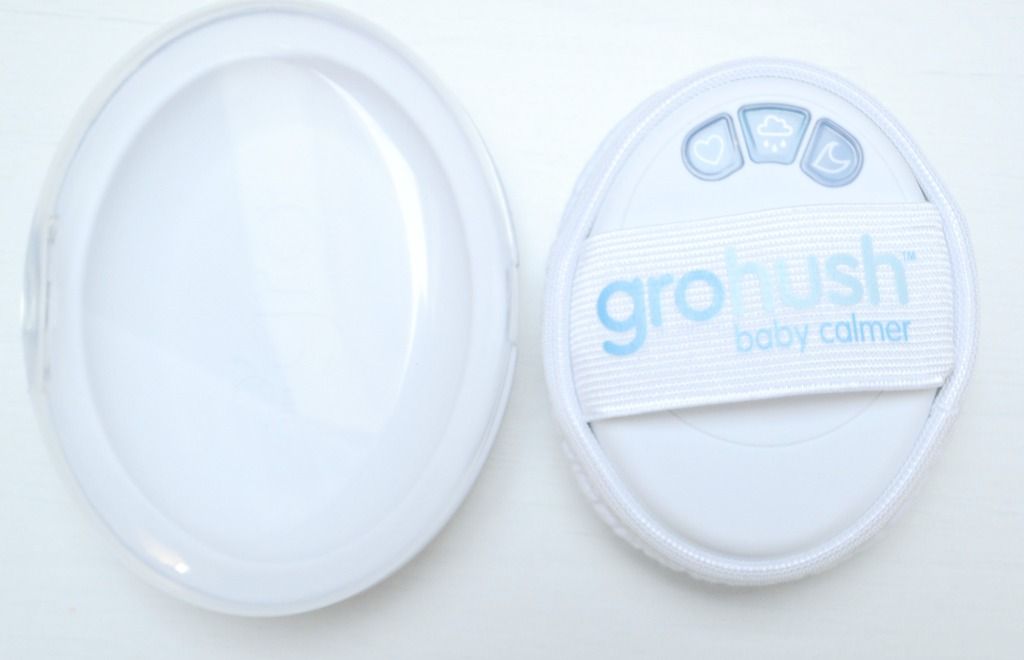 When Oakley was born it soon became very obvious that he wasn't as content as Lilly. He seemed very fussy and hard to settle. It wasn't until i was blow drying my hair and the sound of the hair dryer sent him to sleep i realised white noise was going to be a huge help for us.
The Gro-hush
is a unique product, its a portable hand held white noise baby calmer. The Gro-hush came in a little black box and inside the Gro-hush has its own clear portable case. The Gro-hush is really simple to set up, all you have to do is put in 3 AAA batteries, press any button until all three light up then slip it onto your hand and select which sound you would like. It has a cushion cover which is made of 100% jersey cotton and is washable and it just slips over the gro hush.The Gro-hush has 3 different sounds, Ocean wave, heartbeat and rain falling on a tin roof. Oakley seems to favour the Ocean wave sound. It is set to a safe sound volume which cant be changed and unlike any other white noise devices it is only heard by your baby which makes it perfect to sooth your baby in public places without disturbing anyone else. We have other white noise devices and apps on my phone, some are too big to take out with us or too loud for quieter places.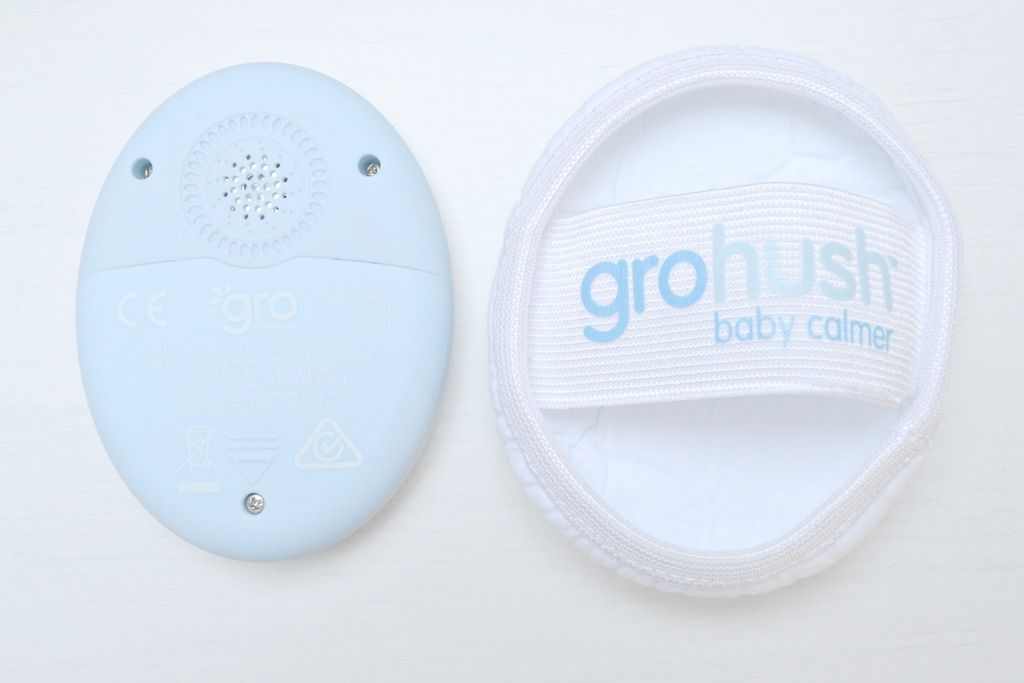 Oakley recently developed Colic which is distressing for him and also us. It was really hard to settle him and the
Gro-hush
was a big help to get him to sleep and also when out and nothing else would work, most of the time the Gro-hush would help to ease his crying. It has become our go to device and i would put it on my list for top newborn products and is the best white noise device i have ever used.
The Gro-Hush is priced at £24.99 and is available from
the gro company website
and other stores like argos, mother care, john Lewis and many more.I think the price is very good for this unique product and is a must have purchase for any new mother and would make a great baby shower gift.
Like any other product it isn't a complete miracle , it wont send your baby to sleep instantly every time but is a great help to sooth and calm a crying baby and for us sleep deprived mums its a great help.